Types Of Braces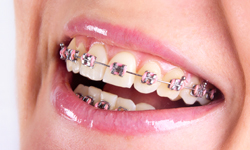 metal braces
The most prevalent kind of braces are traditional metal braces, which are now more comfortable than ever. Metal braces use metal brackets and archwires to straighten your teeth. Metal braces may be embellished with colored elastics (rubber bands) to give the patient a smile that stands out.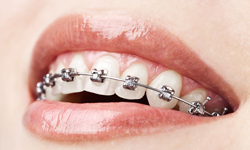 Self-Ligating Braces
Traditional metal braces and self-ligating braces use the same materials. Self-ligating braces need fewer appointments and have less friction on the teeth since they don't utilize elastics. With self-ligating bracing, traditional metal, ceramic, or transparent brackets are available. They employ a clip instead of elastics to assist the archwire guide teeth into alignment, unlike normal braces. Because there are no elastics to replace, the clip helps relieve pressure on the teeth.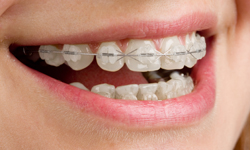 Clear Ceramic Braces 
When compared to metal braces, ceramic braces, which are created from transparent materials, are more discrete. Thus, ceramic braces are often used on adults and older teens who worry about their appearance. Although ceramic braces are less noticeable than metal braces, they are more fragile and need greater attention to mouth hygiene. That's why upper-front-tooth ceramic braces are more common.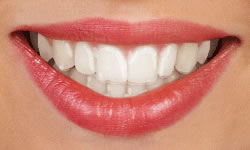 Clear Aligners
As an alternative to braces, transparent aligners are a set of clear, detachable, and comfortable acrylic trays. The aligners are almost undetectable, and you may take them out whenever you want to eat or drink. Brushing and flossing will be a breeze now. The aligners are pleasant to wear and do not include any metal that might lead to oral abrasions throughout treatment.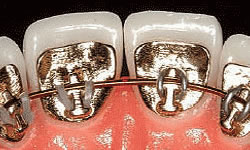 Lingual Braces
Since your braces are lingual, or behind the teeth when you smile they are "invisible." To provide a perfect fit for your mouth and teeth, each pair of metal braces for lingual braces is produced specifically for you. Professional athletes, actors, and musicians who play wind instruments may benefit from linguistic braces.